Nashville
Emergency Locksmith
If you are reading this, you probably need a locksmith quickly. Fortunately you've found Nashville Locksmith Company. Our firm provides expert, 24/7 service for all of your automotive, residential and commercial locksmith emergencies. Our technicians understand the fear and the uncertainty that accompany lock and key urgent matters. That's why we provide fast responding mobile service that brings affordable locksmith relief to any emergency situation. Call our Nashville locksmiths for free price quotes and for responsive, 24-hour emergency service that works!
Call Us: (615) 374-7004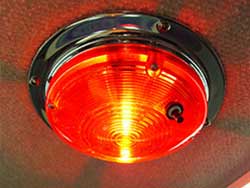 Q: I called for an after-hours locksmith once before. The price kept changing on me. Does your company do this, too?
A: No. Price gouging is not moral and is not our practice. If you need the help of one of our Nashville Locksmith Company technicians just call our switchboard and give us your location and the nature of your locksmith issue. We will quote a price that fits your service need and proceed to assist you from there. We are honest, affordable and you'll quickly notice our professionalism!
Call Now: (615) 374-7004
Nashville Locksmith Company offers these and many other emergency locksmith services:
Combination changing
Broken key extraction
Residential lockouts
Break-in repairs
Transponder keys made
Mobile 24-hour locksmiths
Steering wheel locks removed
Panic bar unlocking
Ignition cylinder replacement
Repair for damaged locks
Rekey service
24/7 lockout service
Keys made
Stuck keys removed
Free price quotes!
Home door unlocking
Opening car doors
Auto trunk unlocking
Stop locksmith emergencies cold with professional and responsive service from Nashville Locksmith Company!
Call today: (615) 374-7004